So many things to do, so many places to visit.
---


Moonlit Thunderstorm


This is the print that sits next to my computer desk at home. Kim Poor did the painting. I have print number 32 from the run of 175 for Moonlit Thunderstorm. I also have another of Kim Poor's prints Butterfly Nebula with print 278 of 420.


Butterfly Nebula
I have two of Michael Whelan's prints. I have Integral Trees and The Smoke Ring. These are a matched set with number 5 of 100. A fairly comprehensive listing of Michael Whelan's work is here.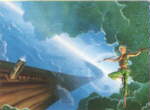 Integral Trees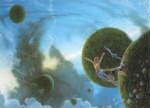 The Smoke Ring


These paintings are the cover artwork for two books by Larry Niven.

I have Bob Egleton's poster Orcaurora.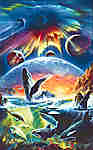 This is a good poster to start with if you're interested in collecting this kind of art, but don't want to spend much money. It cost me more to frame than it did to buy.

We use a pair of Windows XP machines at home connected with 100baseT and 802.11g to a Linux server running Samba. As networks go this was very easy to set up.

We (Barb and I) have two dogs, Lexi and Coco. They're both Bichon Frise.

Books that I liked.

---

Links to other sites on the Web

My PGP public key for private e-mail.

---
© 1998-2002 greg@durendal.org
This page was last changed on Tue Aug 11 15:10:12 EDT 2009
---