The Original Tom Swift Series Public Domain Texts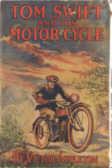 1. Tom Swift and His Motor Cycle
or Fun and Adventure on the Road
page scans PG text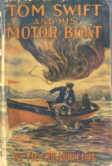 2. Tom Swift and His Motor Boat
or The Rivals of Lake Carlopa
PG text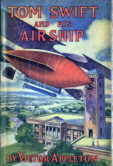 3. Tom Swift and His Airship
or The Stirring Cruise of the Red Cloud
PG text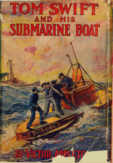 4. Tom Swift and His Submarine Boat
or Under the Ocean for Sunken Treasure
PG text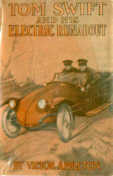 5. Tom Swift and His Electric Runabout
or The Speediest Car on the Road
PG text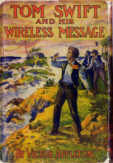 6. Tom Swift and His Wireless Message
or The Castaways of Earthquake Island
page scans PG text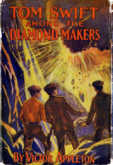 7. Tom Swift Among the Diamond Makers
or The Secret of Phantom Mountain
PG text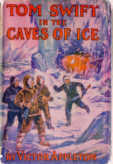 8. Tom Swift in the Caves of Ice
or The Wreck of the Airship
page scans PG text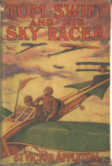 9. Tom Swift and His Sky Racer
or The Quickest Flight on Record
PG text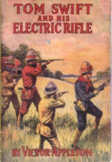 10. Tom Swift and His Electric Rifle
or Daring Adventures in Elephant Land
page scans PG text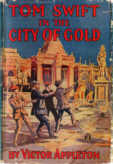 11. Tom Swift in the City of Gold
or Marvelous Adventures Underground
page scans PG text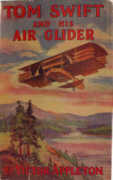 12. Tom Swift and His Air Glider
or Seeking the Platinum Treasure
PG text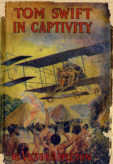 13. Tom Swift in Captivity
or A Daring Escape by Airship
page scans PG text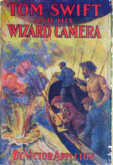 14. Tom Swift and His Wizard Camera
or Thrilling Adventures While Taking Moving Pictures
PG text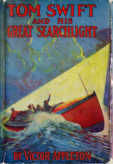 15. Tom Swift and His Great Searchlight
or On the Border for Uncle Sam
page scans PG text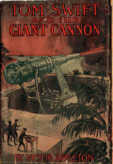 16. Tom Swift and His Giant Cannon
or The Longest Shots on Record
PG text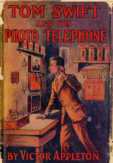 17. Tom Swift and His Photo Telephone
or The Picture That Saved a Fortune
page scans PG text

18. Tom Swift and His Aerial Warship
or The Naval Terror of the Seas
PG text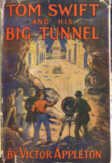 19. Tom Swift and His Big Tunnel
or The Hidden City of the Andes
PG text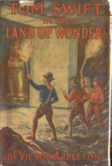 20. Tom Swift in the Land of Wonders
or The Underground Search for the Idol of Gold
PG text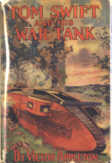 21. Tom Swift and His War Tank
or Doing His Bit for Uncle Sam
PG text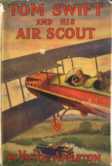 22. Tom Swift and His Air Scout
or Uncle Sam's Mastery of the Sky
PG text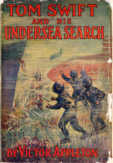 23. Tom Swift and His Undersea Search
or The Treasure on the Floor of the Atlantic
PG text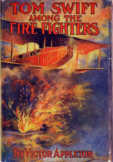 24. Tom Swift Among the Fire Fighters
or Battling with Flames in the Air
PG text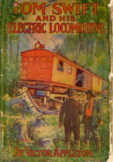 25. Tom Swift and His Electric Locomotive
or Two Miles a Minute on the Rails
PG text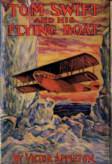 26. Tom Swift and His Flying Boat
FadedPage text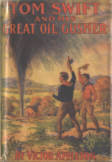 27. Tom Swift and His Great Oil Gushers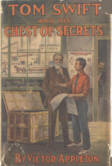 28. Tom Swift and His Chest of Secrets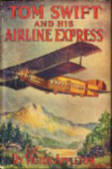 29. Tom Swift and His Airline Express
FadedPage text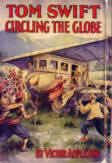 30. Tom Swift Circling the Globe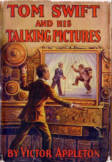 31. Tom Swift and His Talking Pictures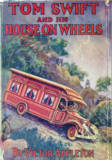 32. Tom Swift and His House on Wheels
FadedPage text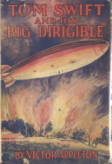 33. Tom Swift and His Big Dirigible
FadedPage text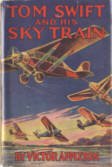 34. Tom Swift and His Sky Train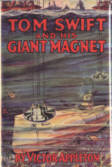 35. Tom Swift and His Giant Magnet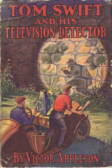 36. Tom Swift and His Television Detector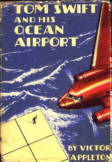 37. Tom Swift and His Ocean Airport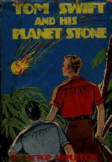 38. Tom Swift and His Planet Stone



39. Tom Swift and His Giant Telescope
PG text


40. Tom Swift and His Magnetic Silencer

Tom Swift Jr. books.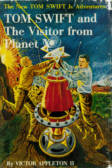 17. Tom Swift and The Visitor from Planet X
PG text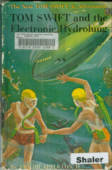 18. Tom Swift and The Electronic Hydrolung
PG text
I believe the rest of the Tom Swift books 26 through 38 and 40 are all still under copyright in the U.S.. If they ever make it into the Public Domain I'll probably work on them. The FadedPage links are for the Canadian Distributed Proofing organisation. Only the books with the page scan links were scanned by me. The OCR and rough proofing were done at the Distributed Proofing site. The text that resulted went to Project Gutenberg. All of the other texts are from Project Gutenberg. Don't blame them if something is messed up in the texts because I probably did it. They are a really good source for older literature in electronic form.
The cover pictures I used came mostly from the Tom Swift Dust Jackets page and the Series Gallery page for Tom Swift. If you want to look at big pictures of Tom Swift covers they have them.
Special thanks to Jim Towey for donating a copy of "Tom Swift and His Great Searchlight" for scanning. The book didn't survive the experience. :) He also has reproduction dust jackets for all of the Tom Swifts for sale.
---
---
© 2001-2002 greg@durendal.org
This page was last changed on Fri Apr 1 12:58:52 EDT 2016
---